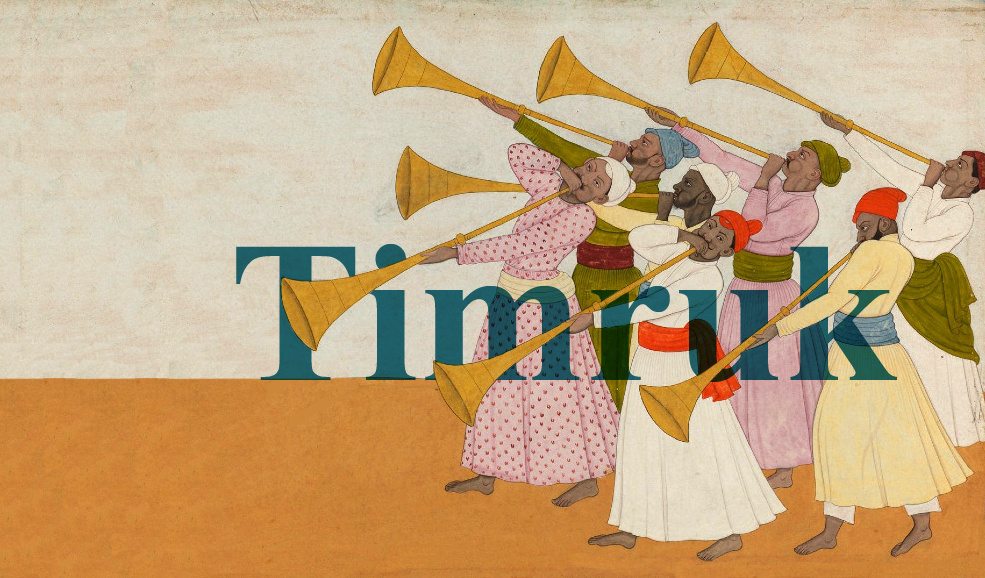 Timruk
A downloadable game for Windows, macOS, and Linux
Timruk is a storybook from within the world of Somewhere, and a small excerpt from our larger game.
'The parable of Timruk and other Stories' is a collection of folklore believed to have originated in Kayamgadh.
These stories were found carved upon temple walls across BhulaDesh. And the imprints from the carvings were first compiled into written form by a traveling poet at the court of Rajah Brimanath at the Kotananku presidency in 1821.
This edition was later transcribed into a large folio, possibly crafted by the fabled calligraphist Maguru. The edition was accompanied by a set of miniature paintings that were scavenged from the various Persian and Mongolian manuscripts collected at the Maharajah's library.
The historian Prof. James P Fielding translated the folio edition while working at Bhutagunj, a British cartographic outpost near the Kotananku Ghats.
His translation, was published as a companion to his controversial book, 'The several histories Kayamgadh', after his death in 1903.
Our game is an adaptation of Fielding's book, a reprinted copy of which is to be found in the archives at the Calcutta state library.
. . . . . . . . . . . . . . . . . . . . . . . . . . . .
" Here's a provocative declaration for you: Studio Oleomingus are making the best-looking games in all of videodom right now. "
. . . . . . . . . . . . . . . . . . . . . . . . . . . .

The build was originally crafted for display for an exhibition at Trivandrum and a modified version of the same will be shown at
Level 1 : an exhibition at Khoj (Delhi)

Created by Studio Oleomingus. A two person independent game studio.
Download
Install instructions
The game runs in an aspect ratio of 4:3.

If you find any bugs or have trouble running the build get in touch with us at : studio(a)oleomingus.com
Have fun!

Comments
Log in with itch.io to leave a comment.
(Mac version)
Beautiful game! Very smooth, from the very opening transition.
The music and the sounds are so relaxing. The art is absolutely stunning.
Really enjoyed every second of it.
Keep up the great work !!!
Wow! Seem to have missed the comment and the video when it was originally posted. Thank you for playing and I am really glad that you enjoyed the game.
I like the low poly graphics and the overall presentation is good. It's an abstract interactive experience. You're awesome, guys!
This is really cool! Followed!
This looks beautiful. Could you release it for Linux?
Thank you!
We usually have some trouble with our Linux builds. But give us a week and we will add a Linux build to the page - though you might have to help us test it out!
Regards.

Great! I'm happy to test Linux builds. I've done so for other indie games in the past.
The Linux build worked great. I really enjoyed it! Thanks!
Good to know it works okay!
Thank you so much for playing and testing the build.I am really glad you enjoyed it.
Kind Regards.

@Tez Thank you! Really glad you like the visuals for the game.
Really outstanding visual design, I'm in love!