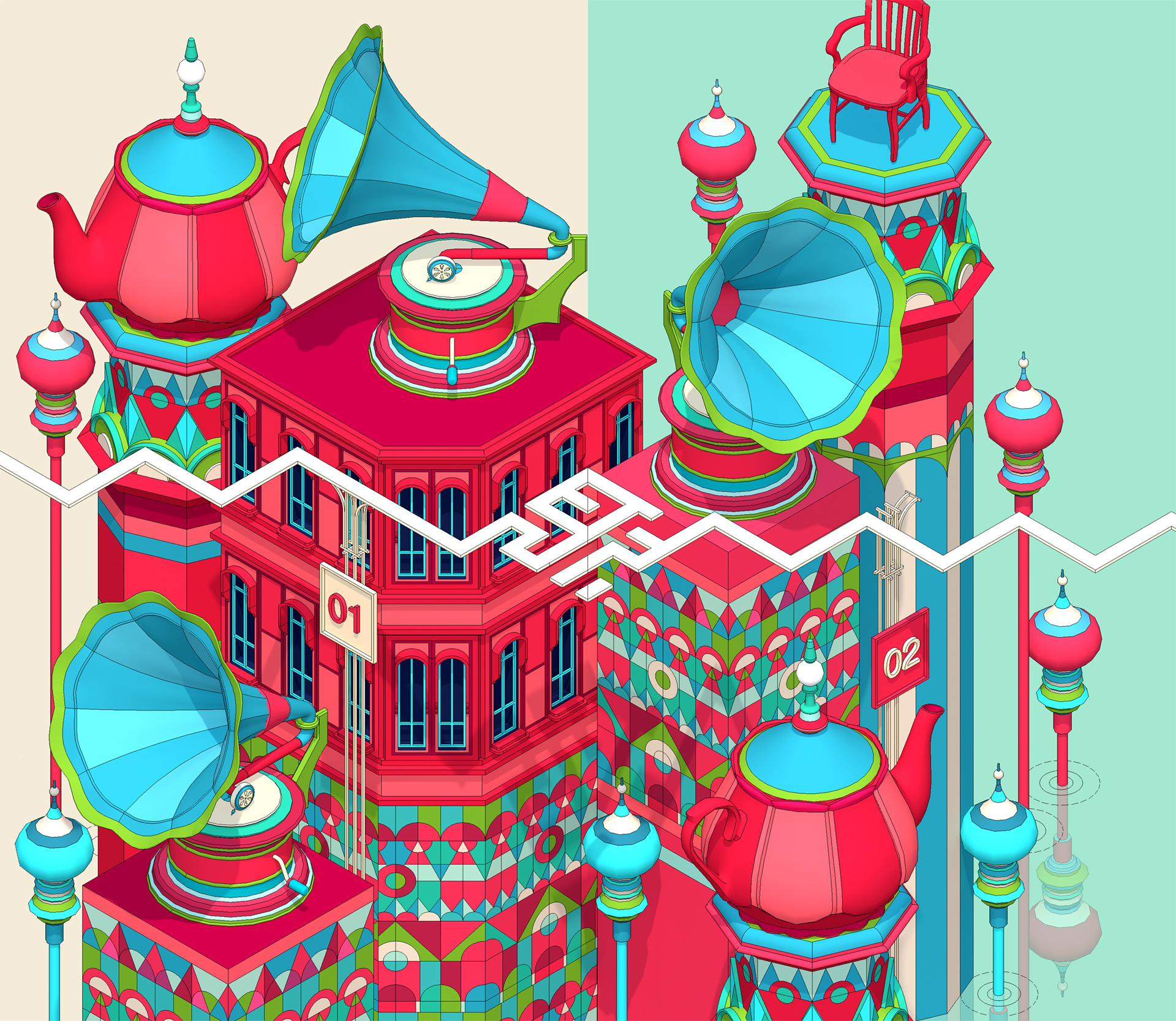 Folds of a Separation.
A downloadable game for Windows, macOS, and Linux


. Folds of a Separation .
There are no advertisements on the walls of a prison cell.
No exhortations for a study-abroad course, or proclamations about the efficacy of detergent-powder; No screen printed fliers for a circus or a family-planning clinic. There are no bawdy film posters here or thrift store deals, no boarding house rates or quick-loan schemes, no handbills for chinese food and homoeopathy clinics, there are no bulletins and no political banners.
The walls of a jail are not plastered with the promises of the living because there is no vantage to see them from. There is no landscape here that can place the clamour of existence into perspective and no distance from which you may squint towards a sign or a leaflet and declare yourself convinced by its proclamation.
In jail you are equidistant from every other wall and every other body that is confined to the present. Confined without the dignity conferred to each of us by the landscapes we can traverse, and by the people who travel with us.
Afterall to a state that has learnt to fear your actions, or your voice, or your name, or the accident of your birth, the colour of your faith or the lineage of your learning, you are but bodies that deserve their seclusion.
You are ideal citizens; Subject to just as much space as the state deems sufficient for your meagre survival.
You are bodies reclaimed from the colourful theatre of the street, and from the public stage of the maidan where you once performed, in pagan fashion, your desperate marches and rigorous migrations in a proud defiance of the state.

But one cannot march in a prison cell, where every tread only mimes the liberation of walking without the transcendence of a landscape.


Folds of a Separation is a short rumination on a state's control over bodies and the grief that stems from carceral violence. It has been translated to English and adapted from the third and fifth canto of an apocryphal protest song, often attributed to the Gujarati diarist and poet, Mir UmarHassan.


Originally created for display at Fantasia Malware Presents, at ACUD MACHT NEU Berlin. Also displayed at : Circades, curated by collectif Espace Fine 2022. And at : Voluntary Attempts to Overcome Necessary Obstacles, curated by Nicholas O'Brien at EFA Project Space, New York.


Download
Click download now to get access to the following files:
FOAS V4.0 (WIN).zip
286 MB
FOAS V4.0 (MAC).zip
293 MB
FOAS_V4_1(LINUX).zip
283 MB
Comments
Log in with itch.io to leave a comment.
A bit different than your previous works but recognizable in style nontheless and a good experience to play.
I use a 32 bit Linux system.
Do you have a game for me?
No, I am afraid Unity no longer supports 32 bit Linux builds, and since the game is built in Unity, we are limited to 64 bit builds.

The visuals and the writting is astounding.
I haven't played the other related games and luckily I haven't experienced this kind of opression first hand but the themes resonate with me as I am very much into activism and people I care about have been subject to similar situations.

The gameplay didn't click with me at first, it was confusing and at first it felt like i wasn't using logic to solve the puzzles, as the game went on however I started realizing that maybe that was the point. When I finally reached the last level I took a look at it and thought "huh? this feels like a tutorial level", then it hit me, the keys in the background, the simple exit, this was it! what seemed impossible was done, even in these horrible conditions people endure for what they believe in. That was how i interpreted it anyways, its hard to properly put what i felt into words tbh.

It all reminded me of something i do when I'm feeling down; there's this decoration in my room that constantly gets tied in ways that seem impossible to untie but, when i'm dissapointed at life and want to give up, I take a deep breath and start untying it, it's very therapeutic really.

Maybe it's better without it, only you would know, but if I was to suggest a QoL for a more "fun" oriented game, it would be to add an option that allows you to view how a side looks changed before going to the other side to change it as I found myself going from one side to the other just to figure out what to do. Honestly though, this small frustration may have added to the experience personally.


Great game overal!!! Sorry for so much text
Thank you so much! I am glad that you enjoyed the game, and I really appreciate your detailed response to the work, it is wonderful to see the game evoke the kind of response that we were hoping it would.

And you are right - the obtuse puzzles are deliberate, and slowly untangling your path through them is the glimmer of hope that we were trying to articulate amidst the tedium and violence of detentions.
Also, I have been pondering how to make both sides of the labyrinth a bit more readable, the game in its original form was printed on paper with half the puzzle on the other side of the sheet, so that you would fold and unfold the maze as you solve it.
While this hasn't translated perfectly into videogame form, there is a small clue toggle-button in the menu that creates guide points, if one is completely stuck on a particular level.

Likewise thanks for the response, It makes sense it was originally a paper it's a very neat idea, I hadn't noticed the clue button I think