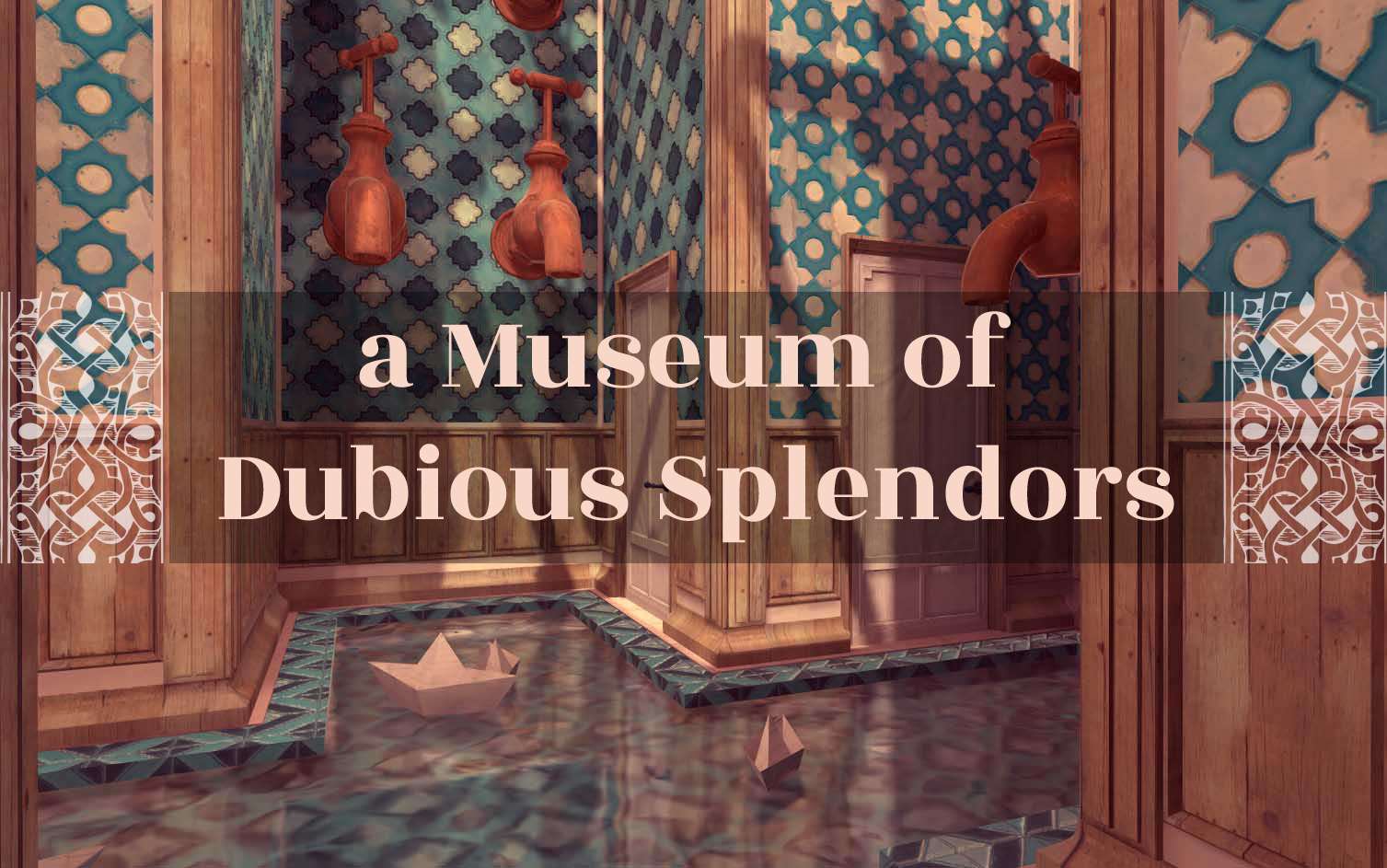 a Museum of Dubious Splendors.
New rooms in the Museum are now open to visitors.
---
Hello!

We just updated the Museum, adding new rooms, new objects and new stories, while also fixing numerous bugs and errors.
For those of you who had trouble running the game on smaller screens or lower resolution devices, we have fixed the issue with a default full screen mode and a change to 16:9 aspect ratio. We have also added a Menu that lets you control quality and volume settings, from within the game and which includes a display of a list of the game controls. A minor door handle GUI bug, some typographic and formatting errors, have also been fixed. And we have also changed how the game ends, - but that is something we will let you discover.

If you were waiting for the resolution fix, to be able to play the game, you can do so now, and those of you who want to return to the museum and revisit some of its stories, you will find a host of new and peculiar tales and strange rooms, awaiting your perusal.
Hope you enjoy the new version. And as always, you can write to us at studio(a)oleomingus(dot)com if you have any questions or feedback,
or you can leave a comment on the game page.

Kind Regards.

Files
In_Dubious_Splendor.04 (Win).zip
388 MB
Jan 12, 2018
In_Dubious_Splendor.04 (Mac).app.zip
392 MB
Jan 12, 2018
In_Dubious_Splendor.04 (Linux).zip
396 MB
Jan 12, 2018
Get a Museum of Dubious Splendors.